Supply chain and logistics: build-back-better 
12-13 November: together with the UN Trade Development Team, we invite you to join F&L in the United Nations' Palais de Nations in Geneva for important discussions on current supply chain issues and international trade.
This event is for business leaders and decision-makers in manufacturing, retail, supply, all modes of logistics, ports, technology companies including startups, insurance, finance, academics, NGOs, policymakers, politicians and experts.  In other words, all those who are actively working in or with the international supply chain and logistics.
 The agenda drives a more collaborative approach for all logistics and supply chain stakeholders across the European continent – including regulators, financiers and policymakers – to come together for inclusive open discussions on:
Mapping actions for the logistics sector to move to a more profitable, efficient and sustainable future
Profit or cost as we build-back-better after Covid – asking a different question
Outward-looking global organisations: why are they important for your business?
Accelerated digitalisation & new partners
Logistics trends & business disruption
3-5 ways that the EU can help enable sector digitalisation and decarbonisation
… and more
Industry leaders and supply chain experts are building our agenda which will shortly be shown here: it will be current, constructive and aim to add value to all participants.  As difficult times are known to foster innovation, we expect a range of interesting discussions and dialogue!
Leaders at the World Economic Forum, World Meteorological Organisation and World Trade Organisation will all be present.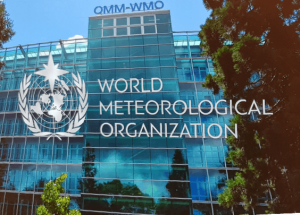 Wednesday 11 November
19:30 – Networking & dinner by Lake Geneva (all welcome, informal dress)
On the shores of Lake Geneva and close to the United Nations, we welcome you for a relaxed evening of dinner and networking at the hotel we have taken exclusive use of for F&L's event.  Parking is easy and available and the bar will be open until late!  
Thursday 12 November 
09:30 – Conference at United Nations, Geneva
We leave the hotel around 08:30 to ensure time for a relaxed entry into the UN (travel time approx 15 mins).  Returning to the hotel around 17:45 for private time and/or networking in the bar.
20:00 – Dinner
Friday 13 November
09:30 – Conference at United Nations, Geneva
We finish the conference at 13:00 and enjoy  lunch in the main UN restaurant with a tour and some history for all those interested.  
Who is this meeting for?  On 12-13 November 2020, the international F&L Forum will hold a meeting for business leaders and decision-makers in global manufacturing, logistics companies (road, rail, sea, waterways, air), academia, policymakers and science.  
---
Why is this international group coming to the Geneva?

We are in Geneva at the invitation of the United Nations Trade & Development team for important discussions around current supply chain issues and international trade.  All companies with a supply chain, regardless of industry or transport modes being used, are encouraged to attend.   

Geneva has an important network of manufacturer organisations as well as international institutions whom we can all learn from and collaborate with.

We would like to expand our networks and thinking. 
---
Why should I attend?  Discussing trade and supply chain strategy together in an open, professional and social atmosphere so that we can listen and learn from each other is a strong fundament for further growth.  
---
What is F&L?  F&L is an active international non-profit Forum.  We bring a diverse range of stakeholders across Council of Europe 47 countries to discuss international trade and the global supply chain.  We do not lobby, as that would imply that there is one right answer.
---
What can I expect?  You will not hear speakers trying to sell, or sharing long complex plans for their company's development.  You will:
Listen and contribute to open discussions throughout the meeting (no-one can be quoted outside the room).

Be welcome to contribute your ideas and questions throughout.  This is a meeting where the audience contributes as much to the debate as the speakers.

Engage in informal networking with senior business leaders and practitioners.
---
Is there anyone who may not attend?  Journalists and press are not permitted because discussions are open throughout the meeting. 
This list is coming soon; please check back. In the meantime, the participants of F&L's meeting held in November 2019 represented business leaders in:
A2B Online Container
Air France KLM Engineering & Maintenance
ALIS (Logistic Association of Sustainable Intermodality)
Alpega
Amber Road
Arcese Trasporti
AVR
Baltic Rail
Beiersdorf
Bertschi
BillerudKorsnäs
Billiet & Co
BJ Solutions
BLS Cargo
Bulk Logistic Solutions
Burgo Group
C. H. Robinson Europe
Cabot Corporation
Cargill
Catts
Chemical Express
CHEP Europe
CLdN Cargo
Combined Cargo Terminals
Coty
Covestro
DFDS Logistics
DHL Global Forwarding
Direct Rail Services
e-Track
ECS European Containers
Electrolux Italia
European Rail Freight Association (ERFA)
Fahrzeugwerk Bernard Krone
Fercam
Finnlines
Francesco Parisi Group
Freight Leaders' Council Italy
Gaisre
Geba Trans
Government Italian Republic
Grimaldi Group
Hafen Hamburg Marketing
Hannibal
HHLA Estonia
Hupac Intermodal
I-Net
i-Point Systems
Ineos Styrolution Europe
Intesa Sanpaolo
Invista Resins & Fibers
Klaipėda Free Economic Zone
Klaipėda ID
Kuehne Logistics University
Kühne + Nagel Estonia
KWS
Lineas
LKW-Walter International
Logex
LyondellBasell
Mars
MBS Logistics
MIC
Mondi Group
Move Intermodal
N+P Group
Neste
NewOpera
Novigo
Orpic
Perstorp
Plymouth University
Port of Antwerp
Port of Valencia
Ports of Naples & Salerno
Pronk Consultancy
Propeller Club
Rhenus Port Logistics
SABIC Petrochemicals
Samskip Multimodal
SAP
SBB Cargo International
Scania
Signify
SKF
SRM Maritime Observatory
Stena Line
Stora Enso
Tim Consult
Tracks
Transfesa Logistics
Transped Europe
Transporeon
TT Club
UIRR
Unit 45
Universidad de los Andes
Ventura
Veroo
ViiA
Vlantana Group
Vos Bulk Logistics
VTG Rail Europe
World Economic Forum
World Food Programme
Yara
The role of F&L speakers is to bring expertise and stimulate audience discussion, please check back frequently for speakers who will be shown here.  Your ideas are very welcome on people whom you would like to hear speak.
Sponsors for this event will shortly be announced!  Please contact us if you are interested.
WOLFGANG LEHMACHER
Board member, executive advisor, business angel
This global thought leader and practitioner in supply chain and logistics has accumulated decades of experience in senior roles, driving innovation and expansion strategies. He is Chairman of the Board of Directors, Logen, South Korea, and Member of the Board of Directors of Roambee, California, USA. He was Director, Head of Supply Chain and Transport Industries at the World Economic Forum, New York and Geneva, Partner and Managing Director (China and India) at strategy consulting firm CVA, Hong Kong, President and CEO of GeoPost Intercontinental at France's La Poste, Paris, and Head of Eastern European and Eastern Mediterranean Regions, and Country General Manager Switzerland at TNT. Wolfgang is member of the Logistikweisen, an expert committee under the patronage of the German Federal Ministry BMVI, and the World Economic Forum global expert network. He is also a founding member of NEXST, alias Centre of Excellence for Global Emerging Supply Chain Technologies, Singapore. The multiple book author is FT, Forbes, Fortune, BI and Nikkei contributor.
Booking your hotel room
We have taken exclusive use of a 106 room hotel on the shores on Lake Geneva, minutes from the United Nations.  Good prices, excellent open networking spaces and outstanding views.  You will receive details of how to book when you have registered to attend.
Travelling to Geneva
Flights – the F&L hotel can be reached by public transport directly from Geneva airport (40-60 minutes).  Free tickets can be obtained before you leave the airport.
Driving – there is plenty of parking at the hotel.  Daily rate applicable.
Costs
Catering and transfers: dinners Wed 11th and Thursday 12th, lunches Thursday 12th and Friday 13th and various coffee breaks are included in the conference for all participants.  Where conference venues are not within walking distance, transfers are provided.  
Invoices will be sent in the Autumn when we are sure that the event will be going ahead.  
Costs per person 
€400 member companies
Non-members are usually asked to contribute  €1,250 (F&L is not-for-profit)
Sponsors have separate arrangements
€0 manufacturers attending for the first time
Please ask if you are unsure.  
Spouses & Partners
Spouses/partners of participants are welcomed todinners on Wednesday and Thursday evening, and we usually arrange a tour for spouses on Friday morning.  Please include names in the registration form and email if you have any questions.